"We're on a mission to make refinancing understandable. Give us a call and let us show you what we mean."
- MR. COOPER
Refinancing is more straightforward than it seems. All it means is paying off your current loan and replacing it with a new one that better meets your needs. Of course there are details to consider along the way, and we are on board to guide you through them all, start to finish.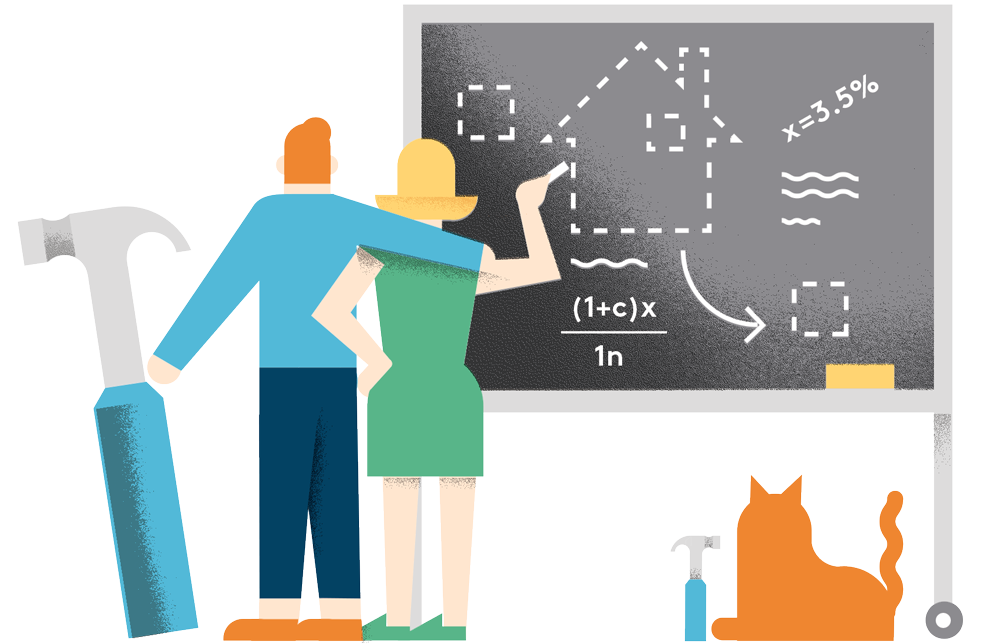 BASICS
"Refinancing has some great benefits. But as always, we'll tell you both sides of the story." - Mr. Cooper
SHOULD I REFINANCE?
We should talk. Call us at 833-616-0514. If rates are falling and you'd like to take advantage of them, or if you'd like to explore turning your equity into cash, our highly-trained mortgage professionals will be glad to get on the phone with you and go over your options.
If you currently have an adjustable-rate mortgage, it's never a bad idea to be on the lookout for a low fixed rate. Whatever your loan type, give us a call and we can discuss how much much you might save or take out as cash in different scenarios.
LOWER YOUR RATE AND YOUR PAYMENT
PROS: Saving money is a good thing, which is why this is one of the most common reasons to refinance. If rates have dropped below those of your current loan, applying to refinance could snag you a lower rate and lower monthly payment.
CONS: Refinancing involves fees paid to us and to other service providers. We'll discuss some of the typical fees a bit further down. For now, you should just know that even if you refi to a lower rate, it may take a while for the savings there to offset the fees.
TAKING CASH OUT OF YOUR HOME
A "cash-out" refinancing is when you qualify to use some of your home's equity as cash for some valuable purpose. Common purposes include home remodeling, debt consolidation, and college tuition.
Let's say you still owe $50,000 on a home that's valued at $150,000. That means you have $100,000 in equity. If you're approved for a cash-out refi, you'll get access to a portion of that $100,000 to use (wisely). Of course, you'll need to pay back whatever you decide to take out.