"Hide and seek is for kids, not fees."
- MR. COOPER
We'll wrap up with a grab bag of closing cost definitions. These cover many of the typical closing costs, though not all of them. Your situation is unique and your closing costs will be too.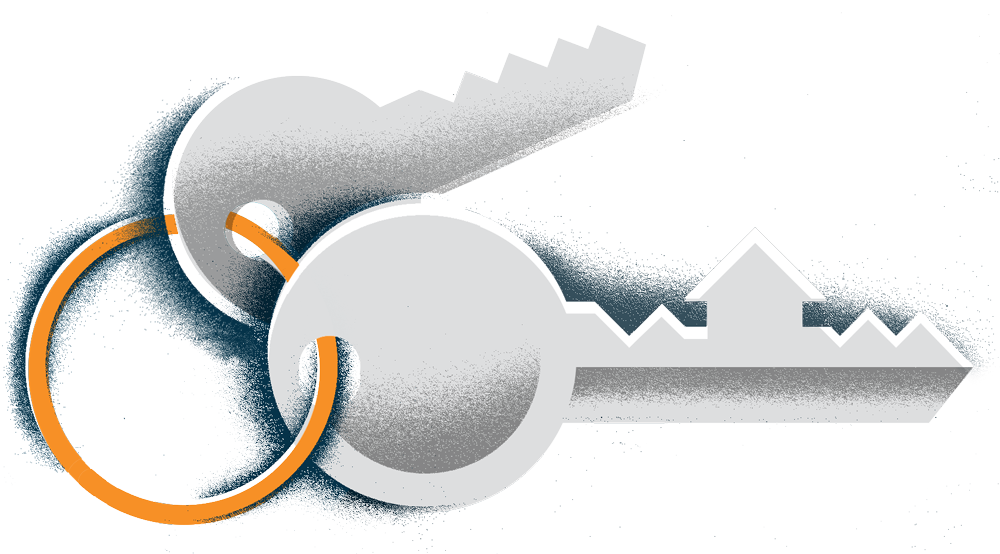 COSTS PAID TO MR. COOPER
You pay these costs to a title company, who sends the payments to us.
DISCOUNT POINTS
You may have the option of paying "discount points" at closing. Why on earth would you do this? Because paying discount points means getting a lower rate on your loan. This is also known as "buying down the rate."
LOAN ORIGINATION FEE
A fee charged by the lender for making the loan. Most companies charge a percentage of the total loan amount.
MORTGAGE APPLICATION FEE
This covers the time and expertise of the great people who review and process your application. Plus whatever paper clips, staples, folders, and whatever else they need to keep it all organized.
"SHOPPABLE" COSTS PAID TO 3RD PARTIES
You may have the option of choosing the 3rd parties who perform these services.
INSPECTION FEES
The cost of having your new home inspected for bugs and other potential flaws that could impact the sale. The inspections are very thorough and can alert you to potential minor repairs as well as any major issues.
SURVEY FEE
The cost for surveying to confirm dimensions and area of the property. The survey includes the width and depth of the lot. It also determines whether any other people or companies have easements—meaning any access or use rights—to the property.
TITLE SEARCH
A title search is done to determine who owns the property. A title search also checks for liens on the property, back taxes and any restrictions on the land.
"UNSHOPPABLE" COSTS PAID TO 3RD PARTIES
If these apply to your closing, the providers will be pre-determined.
APPRAISAL FEES
This is the fee paid to a third party appraiser who will determine the property's current value. If the appraisal determines the property value is below the sale price, you may be able to renegotiate.
CREDIT REPORTING FEES
This covers the cost of running your credit report to determine your score.
FLOOD CERTIFICATION
This fee covers the costs of determining if your property is located in a "flood zone." A flood zone is an area that the federal government (FEMA) has defined as being at a certain level of risk for floods that can potentially cause property damage.
OTHER CLOSING COSTS
These costs may involve money owed at closing in addition to regular future payments.
ESCROW DEPOSIT
The money you put in escrow each month is used to pay various taxes and insurance related to your property. Depending on your loan terms you may need to add money to your escrow account at closing.
HOMEOWNER'S INSURANCE
If your new loan has an escrow account, you may owe a pro-rated portion of your homeowner's insurance at closing depending on your insurance payment due dates.
PROPERTY TAXES
Your closing costs may include a portion of your property taxes. This depends on when your tax payments are due relative to when your refinancing closes.