We are deeply disturbed by the deaths of George Floyd, Breonna Taylor, Ahmaud Arbery, and David McAtee. It's obvious that racism is still alive and well in America today.
We know that simply talking about racism won't fix it. But silence is no longer an option.
We recently held multiple employee forums, inviting our team members to share their experiences with racism and prejudice. We heard about the hurt and pain our employees have experienced. One thing was clear: change can't wait any longer.
It's time to take a hard look at ourselves as a company, as a country, and as members of the human race. It's time to hold ourselves and each other accountable. It's time to come together and demand change.
Enough is enough.

Juneteenth is always a special day here at Mr. Cooper Group, but this year it carries extra weight for all of us. On this day of freedom, celebration, and jubilee, we are reminded that there is still so much work that needs to be done. That's why this year, on the 155th anniversary of Juneteenth, Mr. Cooper Group is allocating funds to our African American resource group, as well as other resource groups, to disburse as they see fit to non-profits that are fighting for social justice.
Here are some additional employee perspectives on Juneteenth, provided by the leaders of our Network of African American Coopers (NAAC):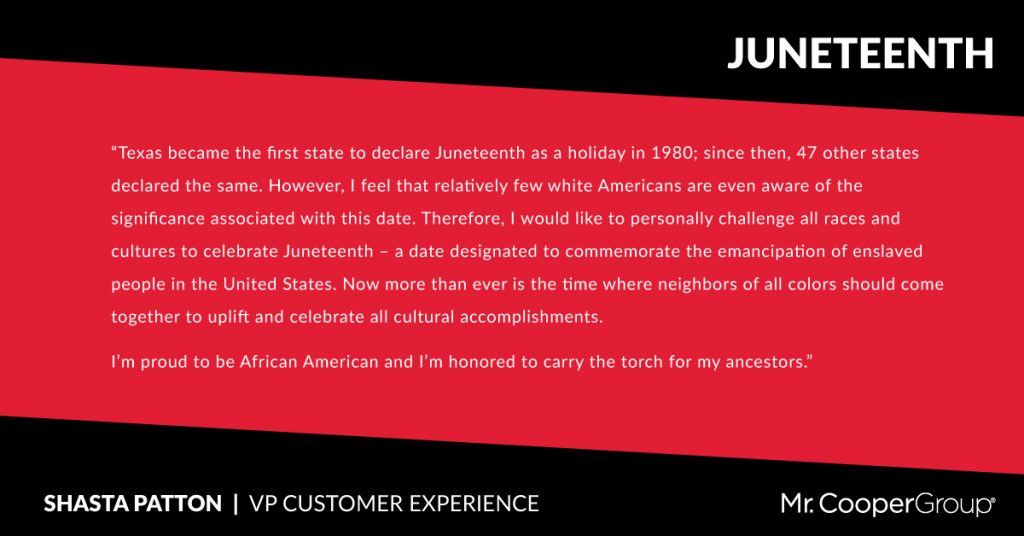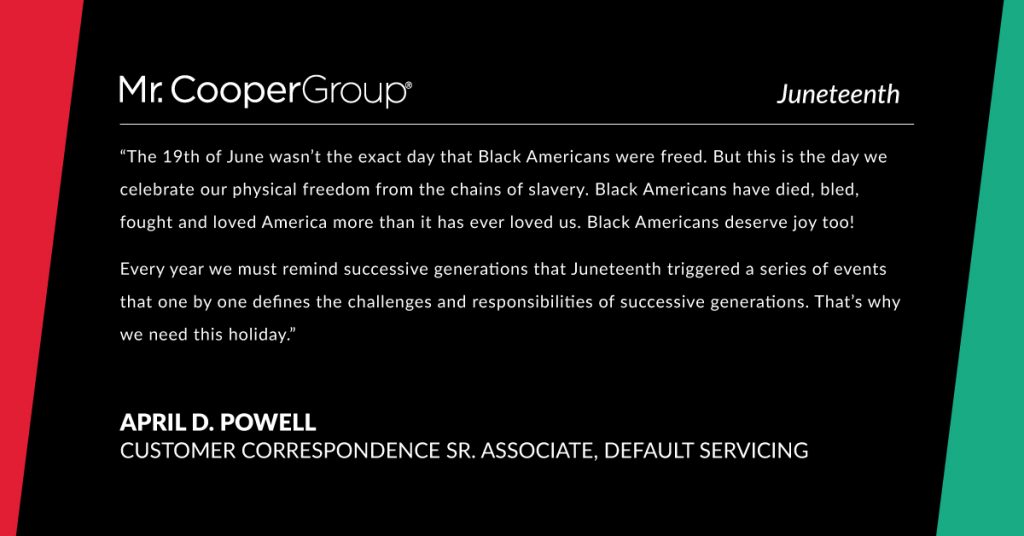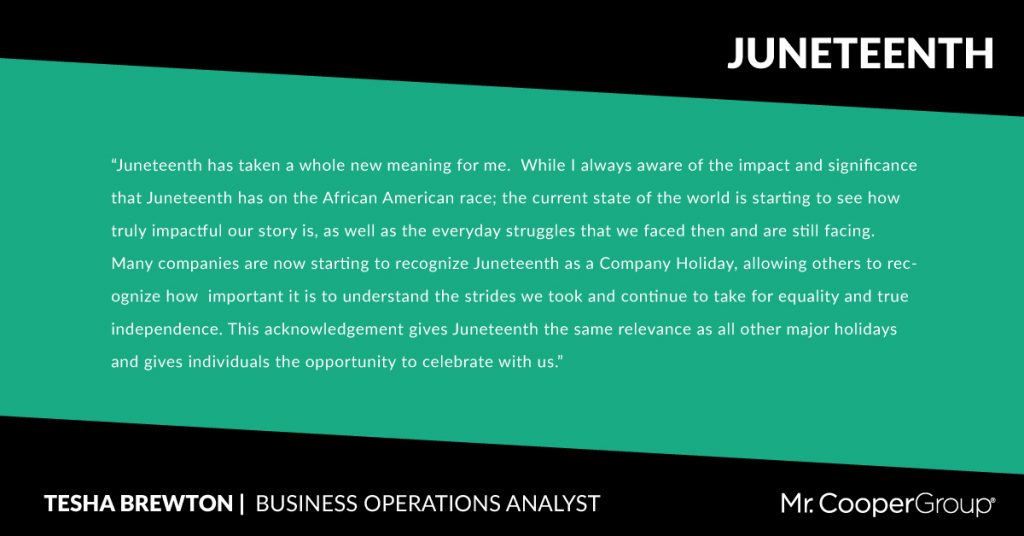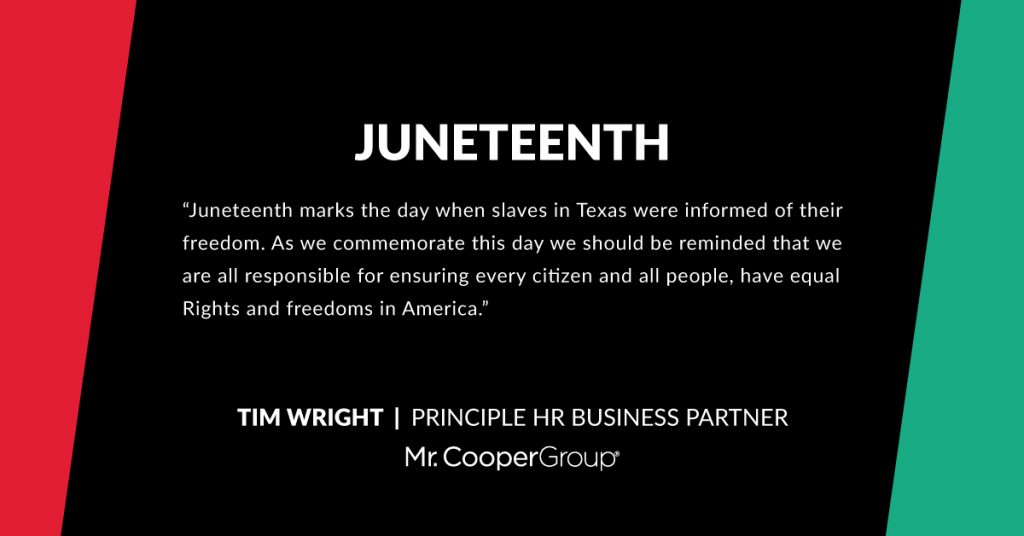 Continuing the Conversation
This is a time when giving a voice and a platform to our team is important. We will continue to share new content, ideas, and perspectives, so please check this page for updates.
As a starting point, we are including links to posts written by two Mr. Cooper employees–Ashley Brown and Vaachon Riley–that highlight their personal experiences. We appreciate the time they took to capture their thoughts and the courage to share them publicly. You can find their stories here: