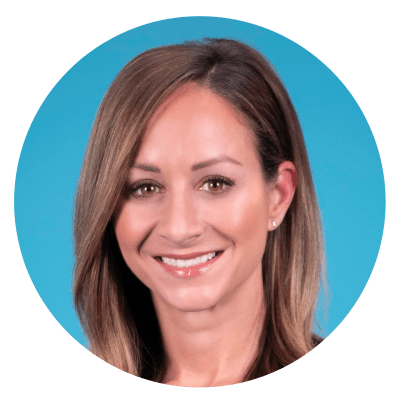 Brooke Marion has almost 20 years of experience in the mortgage industry and she joined Mr. Cooper in 2011 as a loan originator. With her knowledge of so many aspects of the business, Brooke is here to help break down the mortgage process! NMLS# 274337

---
You've completed the application with your lender, they pulled your credit history (and said your score is high enough, yay!), and you've submitted your pay stubs, W2s, bank statements, and everything else short of a DNA sample. You're good to go, right? Your loan officer (or maybe your computer screen) says you've got a Verified Approval, so now it's just a matter of waiting for that closing date, right?
Unfortunately, it's not as easy as "Poof! You're approved!" But the upside is that it doesn't have to be that complicated either. Regardless of how qualified you might seem on paper, it's always best to be prepared. And while this blog post is just an introduction into several topics that you'll want to understand, I'll go more in depth on each topic later, because in my book, knowledge is power. (To find the full series, click here.)
Income
Loan officers hardly ever take on a loan application that has a basic, salary-only, easy-peasy household income scenario. That's not to say most applications are difficult — it really just comes down to understanding why the question is almost never as simple as "How much do you make"?
Click here to read up on Income Requirements, including:
Job history requirements
Overtime pay
Bonus and commission (they aren't the same!)
Self-employed income
Other income (retirement, disability, rental income, etc.)
Debts
I know, I hate the four-letter word "debt," too. But unfortunately, most of us have at least some of it (even if you might not realize it). Ultimately, debt includes monthly obligations that determine debt-to-income ratio, or DTI. And while most people think of "debt" as credit cards, here are the most common items that are considered when factoring your debt-to-income ratio:
Credit card (minimum payments)
Student loans (even if they are deferred)
Co-signed accounts
Homeowners association dues
Child support
New and/or undisclosed debts that aren't showing on credit report
Title Insurance
Everyone has to have title insurance—even if you already own your home and are planning to refinance, you still have to get a new title insurance policy. Some of the items that will come up in the title search are as follows—and don't let this freak you out (it's normal!):
Second mortgages and HELOCs
Judgments
Liens (i.e., tax liens, old or paid off mortgage liens)
Trusts
Divorces
Changes in vesting (ownership) on the deed to your home since last loan closing
Appraisals
Appraisals aren't as scary as most people think, and there are ways to prepare for the appraisal a little better so that you are not holding your breath until the appraiser comes back with a home value number. Online sites can be useful, but they're not always 100% reliable. Also, factors that many people don't even think about can come up—but they are often easily avoidable if you prepare yourself with a little knowledge going in. And by the way: You don't need to call a maid service to clean your home from top to bottom before the appraiser comes over. I promise, everyone has "stuff" in their house—dishes in the sink, toys on the floor, clothes on the bed. That's okay, generally, because the appraiser is not coming out to judge your housekeeping ability. They are really just looking at the overall features of the home, its condition, health/safety concerns, etc.
Bank Statements
Here's the good news for some of you: Bank statements aren't always required. In my article on bank statements, you can learn when to be prepared to provide bank statements (and what you might need to send). Bank statements are an essential part of the application process, because you have to prove that you have the money to pay for your home, which can trigger the need for you to provide more documents. Understanding what loan officers are looking for can help you better prepare for the whole process. Additionally, sometimes things like retirement accounts, IRAs, stocks/brokerage statements are needed, but not always. Here are a few key items that an underwriter will be looking for when bank statements are needed:
All pages of your statement (yes, even the blank pages)
Your statement balance
Large deposits (other than paydays)
Names listed on accounts
Underwriting
Now for the good stuff — not really, this is actually the part of the process that most people get frustrated about. In my article about underwriting, you can learn more about what to expect as you enter this phase of the process (which is fortunately closer to the finish line). Here's what an underwriting process typically includes:
Initial review
Conditional approval
A processor asking for additional documents, for example:

A "letter of explanation" for simple things like credit inquiries
A copy of your driver's license

The borrower sending back the required documentation (as quickly as possible to ensure the process keeps moving smoothly)
By properly disclosing all of your income and employment details, sending correct bank statement pages, and letting your loan officer know about any potential title clearance issues, they can generally get a head start in the application race — and get you across the finish line.