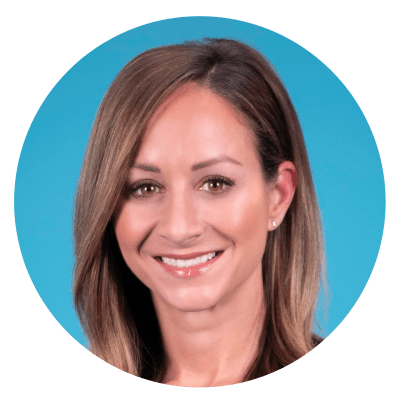 Brooke Marion has almost 20 years of experience in the mortgage industry and she joined Mr. Cooper in 2011 as a loan originator . With her knowledge of so many aspects of the business, Brooke is here to  help break down the mortgage process! NMLS# 274337

---
You've worked hard to get (or keep) your healthy credit score, and maybe you've been Pre-Approved for a mortgage (some lenders refer to this as being "prequalified"). As far as you're concerned, you're home free—at least on the debt and credit stuff until your lender calls with questions about monthly payments and whether you can send more documentation, billing statements, et cetera (which often gets cleared up quickly, especially if you're prepared with the right documents).
However, there's something should know: There are a few "debts" that borrowers always seemed surprised to learn are being counted. I'm going to break a few of them down here.
Debts you already know about
Before the not-so-obvious ones, let's quickly recap the debts that you probably already know are calculated in your debt-to-income ratio.
Credit card minimum payments
Car payments
Student loan payments
Property taxes & homeowner's insurance
Debts you might not know about (or didn't know mattered)
Here are a few of the monthly obligations that do count towards your overall debt-to-income ratio that might surprise you:
Homeowner's association dues
Whether you own a condo, a townhome, or a single-family home, make sure you disclose whether you are required to pay HOA dues. Although these are not paid through your escrow account, they do count towards your overall housing obligation. Many homeowners live in communities with an HOA that covers the basics: neighborhood amenities and landscaping. Even if it's a small annual amount of money, you'll be asked for documentation. Why? Because HOAs have the ability to place a lien on your property for unpaid dues, so it's important for lenders to take these fees into account when qualifying you for a mortgage.
Deferred student loans: Even if your student loans are not in repayment yet, lenders are required to count a monthly payment. This didn't used to be the case; in the past, if you could show proof that student loans would be in deferment for at least one year from the date of the mortgage, they could be excluded. Recent updates to both FHA and Conventional guidelines require that lenders count at least 0.5% of the total balance of your student loans as a monthly payment (which can add up quickly).
Child support and alimony payments: If you are required by court order to pay any type of child support or alimony, it will count against your monthly obligations. Even though these obligations typically don't show up on credit reports, lenders will see them through paycheck deductions or in bank statement transactions.
Cosigned loans: When you cosign a loan for someone, you are basically providing recourse on the loan in the event that they default — which also means that it would hit your credit score if they stopped paying, forcing you to either pay the payment or find a way to get them to refinance the loan out of your name. Depending on the type of loan, it can sometimes be deducted from your ratio—but you have to show at least 12 months proof that the person you cosigned has been making payments from their own account, so you'll have to ask them to provide bank statements to help get your loan approved.
Recently-opened accounts: Always be careful about opening accounts when trying to get approved for a mortgage, and remember that just because it doesn't show up on your credit for a couple of months doesn't mean that it won't be found. Lenders will request an explanation for any inquiries that appear on your credit report within the last 90 days, and they will also request an update to your original credit report right before final approval. This is often where things pop up, whether it's a new account or a new inquiry, and you'll be required to provide a statement from the new creditor. Try to hold off on opening any furniture accounts or taking out a new car loan until you have your keys in hand. It's better to be safe than sorry!
Now that you are fully armed with the details, hopefully you can be better prepared with the right paperwork when the time comes to apply for a mortgage. Try to remember that the things above are not always deal-breakers; in fact, they usually are not—but frustration happens when you are asked to provide documentation you weren't prepared for, which can lead to delays to your closing date.
When you have questions, know that Mr. Cooper has an amazing team of Mortgage Professionals ready and willing to walk you through and explain the process in detail. Get in touch with one of us today!