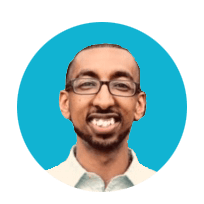 Daniel Weldegebriel has a passion for connecting with people through comedy and straightforward communication. Let's be honest: Mortgage lending tends to be convoluted and complicated. Daniel's greatest strength is his ability to make the difficult aspects of mortgages easy to understand, and to help you and your family achieve your financial goals. Get in touch with Daniel at DanielW@mrcooper.com or at (469) 549-2147.
NMLS# 901331
---
One of our customers is a widow taking care of a daughter with leukemia, and she's doing everything she can to try and sustain some semblance of normalcy around a household that's saturated with grief. She called in this morning hoping to find a solution that would enable her to take care of the astronomical bills that are piling up around her as she continues to care for her sick daughter.
In less than an hour, Mr. Cooper was able to find that solution — and it changed her life. Her refinance is going to pay off debt to free up more than $800 in savings, and we were able to get her more than $75,000 in cash. This was money she needed, and now she can help her daughter continue treatments without worrying about mounting pressure.
Mr. Cooper is not just a mortgage company. We are an organization that provides the resources that you need to care for your family. Most people don't realize that they can get out from under many of their debt obligations through a simple transaction. Most people don't realize that they can pay for their son or daughter's college tuition through a refinance. Most people also don't realize that the road to financial freedom is often just one phone call away.
We are Mr. Cooper. We're transparent about how we make money, and we often change people's lives by improving their financial position. It's not about a transaction. It's about transformation.