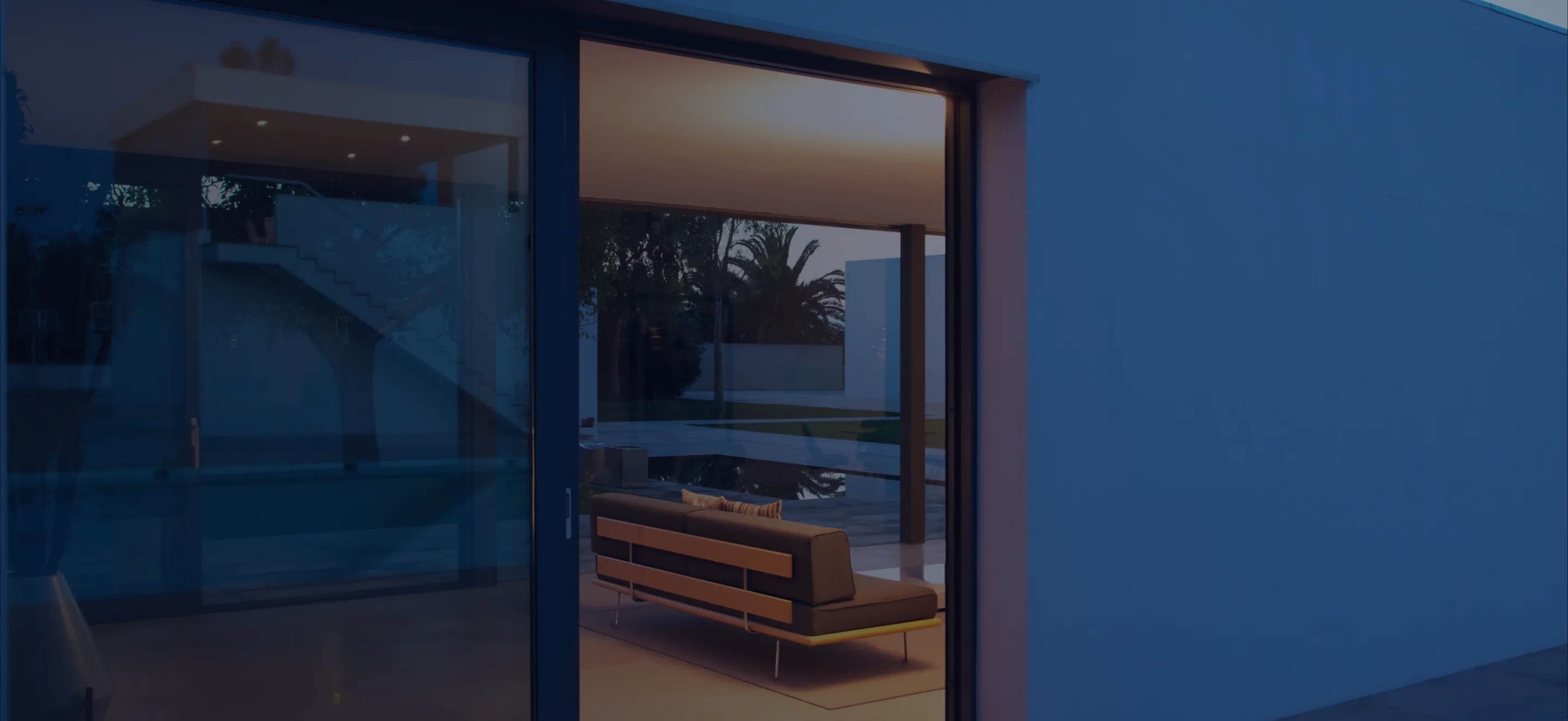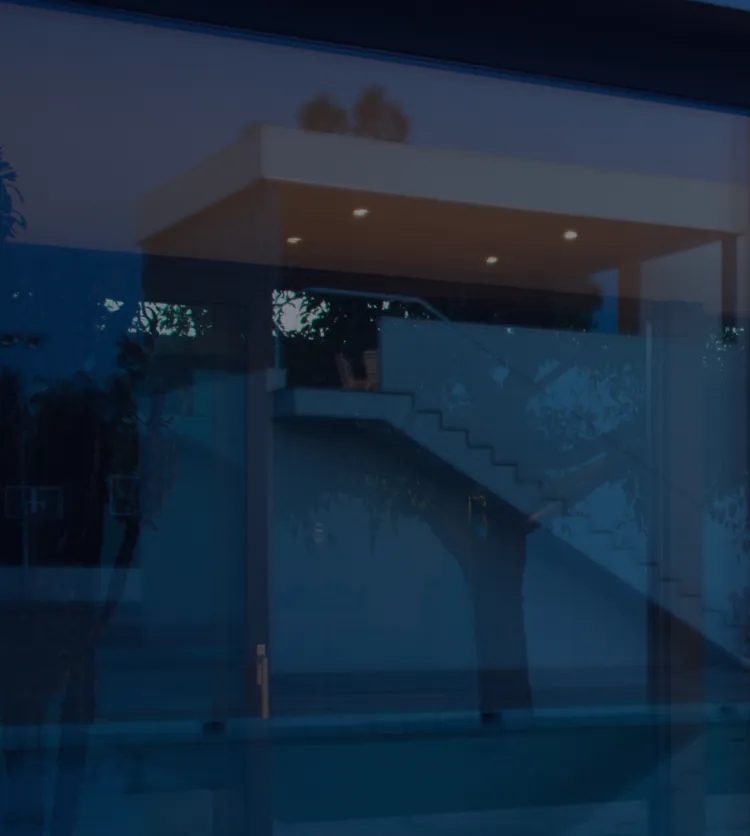 Smart Homebuying Made Easy
Mr. Cooper simplifies your homebuying experience to what matters most. By focusing on cost, convenience and commitment to great service, we'll put you on the fast-track to becoming a happy homeowner. Team up with one of our mortgage experts, earn cash-back options — and get ready to make your smartest move yet!
Selling a house? Learn how we can help with that, too!
Call us or complete this form and we'll contact you. All fields required.
Or complete this form and we'll contact you. All fields required.
By submitting my information, I understand that I am consenting for Nationstar Mortgage LLC d/b/a Mr. Cooper to contact me to discuss mortgage loan products and rate options at the email address and the phone number provided including via text messaging, automated or pre-recorded means. Standard data and text messaging rates apply. I understand that my consent is not required as a condition to purchase a good or service. I agree that I am subscribing to receive Mr. Cooper marketing emails. Mr. Cooper respects your privacy and treats your confidential information as such. For information, please review our Privacy Policy. See Terms and Conditions for Mr. Cooper's cellular phone contact policy.
The Mr. Cooper Advantage:
Find Your Cash Back Amount
Mr. Cooper Agent Assurance offers cash back when you buy, sell, or do both. No catch. No hidden fees. Plug in your numbers to see how much you could earn.
Selling
Estimated selling price of your home
Buying
Estimated purchase price of your home
$0
Total Cash Back
This is an estimate
Bringing expert service to 4.2 million homeowners
Proud to be the #1 non-bank servicer in the U.S.
29 years making customers feel right at home
Selling or buying? With Mr. Cooper RightMove, you can't go wrong.
Take the stress out of buying and selling with Mr. Cooper RightMove, your all-in-one toolkit for the homebuying journey. From instant Pre-Approval to Close On Time Guarantee, we have the tools to help you make your best move yet.
Mr. Cooper's 1% Mortgage Markdown1 discounts your monthly payment by reducing your interest rate by a full percentage point for the first year.
Don't sweat changing rates. Mr. Cooper's RateSwap2 lets you buy now and get up to $1,500 in savings when you refinance later.
Get connected with an experienced local real estate agent to help you buy or sell your next home with benefits including up to $8,0003 cash back. With 98% customer satisfaction4, it's the stress-free way to buy and sell.
StreetSmarts gives homebuyers and sellers the power to browse the latest listings, get real-time housing market insights, and set up Home Alerts. You'll never have to worry about missing out on your dream home.
House hunt with confidence! Our new online pre-approval process is convenient, fast, and free—you can get pre-approved and print your letter in minutes! Plus, it's valid for 120 days.
Making your offer stand out from the competition is fast, easy, and secure. When you're ready to make an offer, we'll verify your financial information to generate your Verified Approval Letter5.
We're so committed to closing your loan on time, we'll cover your first month's mortgage payment (principal + interest) in the event of a delayed closing6.
When you're ready to get moving, so are we.
No matter where you are in the home-buying or selling journey, we can help.
Mr. Cooper® 1% Mortgage Markdown

1. Mr. Cooper's Mortgage Markdown is a temporary buydown program that reduces the borrower's effective interest rate and effective monthly payment for a one year period of time by establishing a custodial escrow account, which will be funded partially by the lender and partially by the borrower (in the case of a VA loan the account will be funded entirely by the lender), and funds will be dispersed from the escrow account to cover the difference in interest during the one year buydown period which subsidizes the monthly payment amount. Mortgage Markdown is available for purchase loans that are locked by 12/31/2023. Mortgage Markdown is only available on purchase loans for primary residences. Not available on jumbo loans, second mortgages, or refinance transactions. Offer may not be redeemed for cash or credit and is nontransferable. Offer cannot be retroactively applied to any loans. This offer is subject to changes or cancellation at any time at the sole discretion of Mr. Cooper. Additional restrictions/conditions may apply. Offer is contingent on qualification per full underwriting guidelines.

Mr. Cooper® RateSwap

2. To be eligible for RateSwap, you must lock a new purchase loan with Mr. Cooper by 12/31/2023. Mr. Cooper will waive the origination (application fee in New Jersey) up to $1500 on a refinance within 39 months of the purchase loan's lock date. All other fees apply. Refinance subject to borrower and property qualifications and credit approval. Not all applicants will qualify. Refinanced loan must meet agency and investor guidelines. Limited to the initial refinance of the qualifying loan. You will be required to have made a certain number of timely monthly payments before you can refinance. Applicable on new purchase applications only. Not available for purchase loans currently in process or refinances. Other conditions and restrictions apply. Offer subject to change at any time.

Mr. Cooper® Agent Assurance Terms and Conditions

3. Cashback bonuses are issued by the independent Agent Assurance referral brokerages after a customer closes a transaction using an Agent Assurance Agent. The amount depends on the property sale/purchase and ranges from $300 for properties under $99,999 and $8,000 for properties $3 million and over. See full terms and conditions below.

4. 98% overall program satisfaction. Based on 2020 Realogy surveys of customers who bought or sold a home using a program serviced by a Realogy Advantage Network agent.

Mr. Cooper® Agent Assurance ("Program") is offered by Mr. Cooper affiliate Xome Realty Services LLC. ("XRS"). Referrals to XRS may provide a financial benefit to Mr. Cooper. Cashback offers are offered by independent referral brokerage to customers after closing of the purchase or sale of a property using a broker-introduced real estate agent and depend on the property price. Cashback bonuses available in most states. Cashback bonuses are not available in Alaska or Oklahoma. Offers not available for employer-sponsored relocations or transactions in Iowa or outside the United States. In Kansas and Tennessee, consumers will be issued a MasterCard® MAX gift card. In Mississippi, New Jersey, and Oregon, a commission reduction may be available at closing. Cashback bonuses are not available in certain transactions with restricted agent commissions (including many new construction, For Sale by Owner, or For Sale by iBuyer transactions). A Program-referred agent can help identify transactions where the cashback bonus is not available. The amount of the cashback bonus is based on the purchase or sale price of the property. Please check with referral brokerage for details. Program terms and conditions are subject to change at any time without notice. Additional terms, conditions, and restrictions apply. Real estate commissions are negotiable between agent and consumer. Mr. Cooper® Agent Assurance is a service mark of Nationstar Mortgage LLC.

You are not required to use a real estate agent referred from the Program as a condition of receiving a loan from Mr. Cooper, and you are not required to obtain financing from Mr. Cooper to use the Program.

This is an advertisement and not a solicitation for agent representation if your property is currently listed with an agent. Xome Realty Services LLC, 750 State Hwy 121 Bypass, Suite 100, Lewisville TX 75067. Licensed Texas Broker, license # 9002550. Anywhere Leads Inc.,175 Park Avenue, Madison, NJ 07940. Licensed broker in the state of Texas. Broker license #9009191; Clever Real Estate, 6358 Delmar Boulevard, Suite 300, University City, MO 63130. Licensed Texas Broker, license #9010415.

Mr. Cooper® Agent Assurance is a service mark of Nationstar Mortgage LLC

Mr. Cooper® Verified Approvals

5. In most cases. Some exceptions include self-employed applications and when all required documents are not received by 2pm CST on business days.

Mr. Cooper® Close On Time Guarantee Terms and Conditions

6. The Mr. Cooper® Close On Time Guarantee offers assurance to customers purchasing a home with a Mr. Cooper home loan that the loan will close on or before the contract closing date, or the customer will receive a check equal to their first month's principal and interest payment ("Guarantee Payment"). The customer is still responsible for making all scheduled loan payments according to the loan documents. For NY customers, this may be subject to attorney availability and requires Mr. Cooper approval.

Eligibility:

To be eligible for the Mr. Cooper® Close On Time Guarantee,

(1) the customer must:

(a) submit a complete application for a purchase money home loan product directly to Mr. Cooper;

(b) provide a fully-executed purchase contract which must include all pages, addendums, and required signatures;

(c) provide all requested supporting documentation (including income/asset verification documents) needed to make a loan decision and signed initial loan disclosures within 24 hours of submitting the home loan application or

within 24 hours

of request. All required documents

must

be submitted electronically using Mr. Cooper's online portal, Loan Tracker; and

(d) remain responsive with any further requests from Mr. Cooper and third party providers (such as appraisers and inspectors) in connection with the processing and underwriting of the home loan by providing any required documentation, access to property, or other response

within 24 hours of request;

and

(2) The loan application must be for a first lien, conventional, VA, or FHA mortgage loan product. This offer does not apply to non-conventional, or non-QM loan products.

(3) All required appraisals and an acceptable home inspection must be received 10 days before the Guaranteed Closing Date. Title work must be completed 5 days before the Guaranteed Closing Date. Sufficient funds to close must be verified 5 business days before the Guaranteed Closing Date. All required approvals from third parties (e.g. HOA, Condo certifications, etc.) must be received 5 days prior to the Guaranteed Closing Date. If home purchase is dependent on sale of home, proceeds from home sale must be received same day or before the Guaranteed Closing Date. For home loans to be secured by new construction, Mr. Cooper must receive a completed Final Inspection and/or certificate of occupancy at least 72 hours prior to the Guaranteed Closing Date.

Guaranteed Closing Date:

The purchase contract closing date ("Guaranteed Closing Date") must be at least 21 days for conventional loans and 30 days for VA and FHA loans after the date that the customer submits the complete mortgage application, purchase agreement, and all requested initial supporting documentation (including income/asset verification documents) to Mr. Cooper's Loan Tracker portal. If the loan does not close on or before the Guaranteed Closing Date (subject to these terms and conditions), the customer will receive the Guarantee Payment in the form of a check following the home loan closing. The customer is responsible for any tax liability related to participating in the program and should consult a tax advisor if there are any questions about their personal tax situation.

Important Restrictions:

The Mr. Cooper® Close On Time Guarantee will not apply if:

(1) an existing loan application has been submitted by borrower involving same subject property address as of May 19, 2019

(2) changes are made to the original closing date as documented in the purchase agreement;

(3) changes are requested to the loan amount, product, or terms requested within 10 days of the Guaranteed Closing Date;

(4) there are changes to borrower's income, employment, or debt from time of application to closing;

(5) closing date extensions are due to a delay in completion of new construction, improvements, or property repairs;

(6) either borrower or seller fails to meet purchase contract terms and requirements including seller-related delays,

(7) home loan transaction involves a Co-op, CEMAs, or requires two or more appraisals, and/or

(8) delay in closing is due to force majeure events including weather, or natural disaster.

Mr. Cooper reserves the right to amend, terminate, or withdraw the Mr. Cooper® Close On Time Guarantee at any time without prior notice.

This is not a commitment to lend. All loans are subject to credit and property approval. This offer is nontransferable and may not be combined with any other mortgage offer. Advertised offer is subject to change. If a personal code is present on the advertised offer, you must provide such code to claim the offer. We may gather information about you including, but not limited to, credit bureau information, information for verification of income, information for appraisal and verification of property being used for collateral. We also verify your identity. Income, assets, and debt must meet eligibility requirements as established by Government and/or Lender guidelines.