Estimated reading time: 5 minutes
If you're wondering how to add value to your home, head outside. That's according to Zonda Media's 2023 Cost vs. Value (CVV) report, where exterior projects dominated the study. Here's a look at the top 10 home improvement ideas that made their list. Note that your results may vary.
1. Electric HVAC conversion
Switching to an electric heating, ventilation, and air conditioning (HVAC) system may not be the first thing that jumps to mind when you think of home improvement, but it topped the CVV report's results. A Zonda spokesperson suggested that rising oil and gas costs may have been key as to why. This project was estimated to have a 103.5% return on investment on average nationally.
That meant for every dollar spent, a homeowner was expected to get $1.03 back. Regionally, the report's "Mountain" area of the country offered the most gain—115%, and the South Atlantic area the least—87%.
2. Updated garage door
Put this on your list of home improvement ideas with an average ROI of 102.7% nationally. Zonda's results were based on a four-section garage door with windows in the top panel and R-12 rated foam insulation. A door with a carriage-house feel may be right on the "money" based on a picture of Zonda's sample project.
3. Man-made stone veneer
Manufactured stone veneers were expected to recoup 102.3% of their investment. Keep curb appeal top of mind if you tackle this home improvement. Zonda's project called for replacing 300 continuous square feet of the bottom third of a home facing the street. Their installation also calls for sills for a finishing touch and an underlayer that resists water.
4. Upgraded front door
Open up a 100.9% return on investment by updating your entry door. That was the CVV report's findings based on installing a 20-gauge steel door. Their project called for a new lock and handle set and a sizeable window—a "half-glass panel."
5. Vinyl siding
Vinyl siding was one of two siding options that made the top 10 in the Cost vs. Value report. In this case, Zonda estimated replacing 1,250 square ft. of a home's current siding with this option. This home improvement idea was expected to net a 94.7% ROI on average. Homes in the East North Central U.S. might see much less—73%.
6. Fiber-cement siding
Fiber-cement siding's return on investment came in at an average of 88.5%. These are products like Hardie® Plank that are made of things like cement and pulp but look like real wood siding and shingles. While they can add value to your home, it's important to note they can also be easier to dent and crack. That said, according to This Old House, fiber-cement benefits include:
Low maintenance
Lower cost
Rot, fire, and termite resistance
7. Kitchen refresh
In today's cost-conscious housing market, the CVV report found that doing a "minor" kitchen renovation delivered more value than a major remodel—85.7% vs. 41.8%. If you're a do-it-yourselfer known for professional-looking results, you may get much more. Zonda's estimated projects included:
Painting the ceiling, walls, and kickboard
Upgrading to modern, energy-efficient stove, cooktop, and "slide-in" fridge options
Installing new cabinet and drawer fronts only (leaving their existing frames in place)
Putting in a midrange sink and water faucet
Swapping out laminate counters
Installing durable floors
8. Vinyl windows
Windows can add to your home value, but it may take time to get all of your money back. By the CVV report's estimate, replacing 10 energy-efficient, 3'x5' vinyl windows offered a 68.5% return on investment.
9. "Midrange" bathroom renovation
The Cost vs. Value report priced out remodeling a 5'x7' bathroom and found homeowners could potentially recoup 66.7%. The renovation called for installing a:
New vanity topped with a solid-surface integral sink (a one-piece countertop with a sink built into it)
New tub made of steel and porcelain with a ceramic-tile surround
New shower fixture
Standard toilet
Medicine cabinet (recessed)
Wallpaper (vinyl)
10. Wood windows
The Cost vs. Value report's double-hung wood windows were actually a mix of materials. These low-E, insulated windows were finished with aluminum on the exterior. The report anticipated homeowners would get a 61.2% return. Homeowners in New England and the Mountain regions may see more according to the report—67% and 69% respectively.
You can find the Cost vs. Value report's complete results here.
Ready to tackle some of these home improvement ideas? Talk to one of our mortgage pros about your loan options. Call us at 833-702-2511 to discuss home equity loan and cash-out refinance options, or get started online.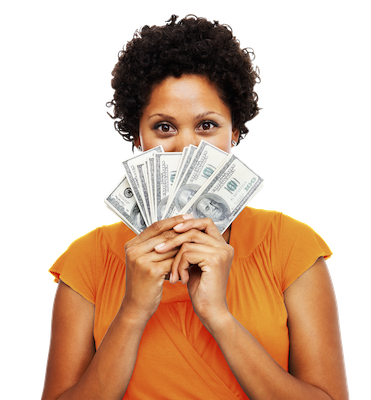 Get Cash Without Refinancing
With Mr. Cooper's home equity loan, you can now access your home's equity without losing the rate on your first mortgage. It's never been easier to get cash for remodels, repairs and more.
Tradenames and trademarks used in this blog post are the property of their respective owners. Nationstar Mortgage LLC d/b/a Mr. Cooper is not affiliated, associated, or sponsored by any of these owners. Use of these names and trademarks is not intended to and does not imply endorsement, but is for identification purposes only. Information provided does not necessarily represent the views of Mr. Cooper. Information is subject to change without notice.