Estimated reading time: 4 minutes
Using home equity to pay off student loans can be a smart option if you want to consolidate debt. It can also provide a way to potentially pay off your student loan at a lower interest rate. Here's how it can work.
What is home equity and how much can I use to pay off student loans?
Home equity is the amount of your home that you own, and through certain mortgage options, it can be turned into cash. You can estimate how much equity you have by subtracting any debts against your home from your home's value. (If you're a Mr. Cooper customer, you can also sign in to your online account for a ready-made estimate.)
For example, if your home is worth $400,000 and your only debt against it is a $100,000 mortgage balance, your home equity would be $300,000.
$400,000 – $100,000 = $300,000
According to data firm CoreLogic, the average U.S. homeowner had $274,000 of equity in the first quarter of 2023. This is leaving a sizeable sum for many homeowners to turn into cash to pay student loans.
What mortgage options can I use to pay off student debt?
Home equity loans and cash-out refinances are two mortgage options that can turn home equity into cash for student loans. Homeowners can usually borrow up to 80% or 85% of their equity through either option. VA-backed cash-out refinances can allow up to 100%.
It's important to note that these mortgage options won't erase your student loan debt. They'll transfer it to a new loan with new terms. Due to that, it can be a chance to lower the interest rate you're paying on your student loans if you can secure a better mortgage rate. This may be the case particularly if you have private student loans. Some sources say private lenders' rates can run as high as 14%, or more, as of Oct. 2023.
Home equity loans
A home equity loan (HEL) is a second mortgage that you take out against your house for the equity you want. So, if you need $25,000 to pay off student loans, your new loan will include that amount plus closing costs.
Keep this option in mind if you don't want to give up your existing mortgage's interest rate. Most homeowners today have mortgages with interest rates between 3–4%. A typical home equity loan would have a rate that's higher than today's going rates—which have been averaging in the 6 and 7% range. But again, with a home equity loan, only it would be affected by the new rate.
Cash-out refinance
A cash-out refinance replaces your current mortgage with a new mortgage. The new mortgage's balance would include your old mortgage's balance plus any equity you want to turn into cash.
If your mortgage balance is $250,000 and you need $25,000 of equity for student loans, your new mortgage's balance would include the $275,000 plus closing costs. ($250,000 + $25,000 = $275,000) This would be an example of "consolidating" or rolling your student loan debt into your mortgage.
As with a home equity loan, cash-out refinance interest rates are typically higher than traditional mortgage rates. A cash-out refinance's rate will also affect all your mortgage debt, not just the home equity you want to take out.
All that said, our refinance calculator can help you determine what your new mortgage payment might be. Click the "Refi Loan" section to enter the amount you want to cash out.
What to consider before using home equity to pay off student loans
The Consumer Financial Protection Bureau recommends keeping these things in mind:
Using a home loan to pay off student loans puts your home at risk for foreclosure if you default.
If you pay off a federal student loan, you'll lose access to exclusive payment forgiveness and repayment options the government offers. (Like the federal COVID-19 payment pause for student loans that expired on Oct. 1, 2023.)
Your new loan may affect your taxes—talk to a tax professional as you make your final decision.
Also take time to calculate your overall student debt costs even if they transfer to a home loan.
Ready to learn more about your home equity options to pay off student loans? Talk to a Mr. Cooper mortgage pro at 833-702-2511 or get started online.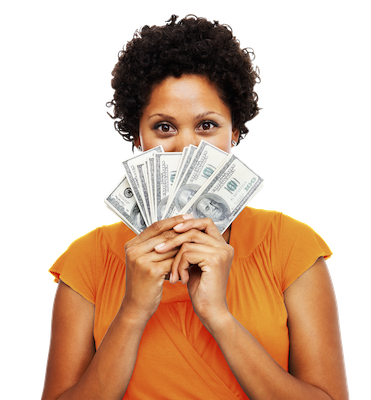 Get Cash Without Refinancing
With Mr. Cooper's home equity loan, you can now access your home's equity without losing the rate on your first mortgage. It's never been easier to get cash for remodels, repairs and more.