"A low rate is a great thing, but there's more to the picture when it comes to refinancing."
- MR. COOPER
Don't get us wrong; we want to find you the best rate possible. It's just that finding the best refinancing option for you involves more than just chasing a rock bottom rate. Still, we want to be sure your rate questions get answered, so this section is packed with useful rate info… with the exception of why the percentage sign looks so funny. No one knows that.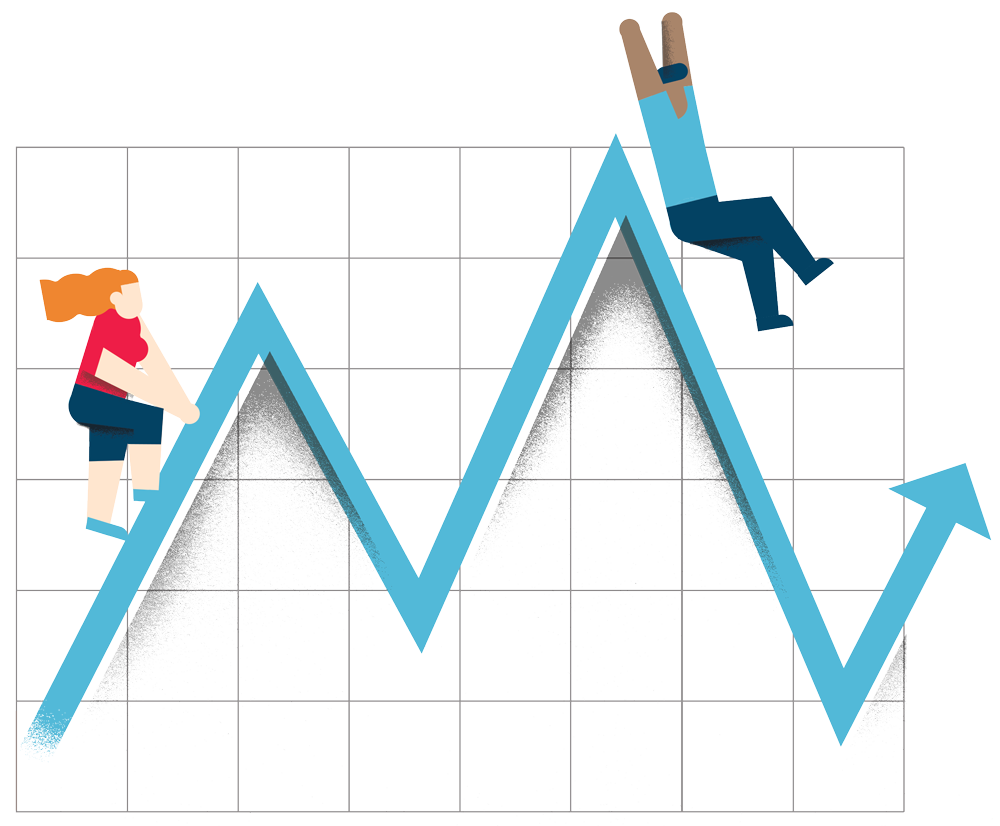 BASICS
"A little knowledge about rates tends to make them a lot less complicated." - Mr. Cooper
TRUTH ALERT
When you get a pitch for a loan with rates "as low as" some low number, put on your skeptical cap. More often than not, few people actually end up getting that juicy low rate.
One thing people notice is the difference between their interest rate and their Annual Percentage Rate. (APR) Your interest rate is the rate on what you borrowed, while your APR includes some of the fees on the loan, so it's higher.
FIXED RATES
A fixed-rate loan is a loan with an interest rate that never changes. Ever. You lock in the security of a consistent rate, which is ideal if you plan to stay in the same home for a long time. And if rates suddenly rise, you'll keep the rate you had the day you closed on your loan.
If rates drop however, your friends with adjustable rate loans can take advantage of them... while you'd need to refinance again to have a shot at the lower rate. And that means paying fees associated with the process, which could end up costing you more than you'd save.
ADJUSTABLE RATES
An adjustable-rate loan, or ARM, gives you the flexibility to take advantage of favorable changes in mortgage rates. Basically, when rates drop, you can drop your monthly payment accordingly (within certain limits… flip this card to learn more.).
There are different types of ARMs and you often see them tagged with a pair of numbers—for example, a "5/1 adjustable." In this case, you get a low fixed rate for the first five years, followed by one adjustment per year for the remainder of the loan. There are annual and lifetime limits for each adjustment.