Need to get up to speed on what's happening in the mortgage industry? We've rounded up some interesting tidbits and trends from around the web on the business of home loans. Here's the latest.

First-time homebuyers are facing new challenges.
Inventory gains rates are slowing in the housing market and it's starting to show. With rates trending downward over the last month, many buyers are being pushed out of the market.
Baby Boomers may be a factor in this trend. Instead of moving to retirement communities like past generations, many Baby Boomers are staying in their current homes longer. This is keeping about 1.6 million homes off the market—houses that could have been sold to fir­st time homebuyers.
Real estate investors might also be contribu­ting to the shortage, since they purchased 20% of starter homes on the market in 2018. By outbidding other buyers and paying cash, these investors have become tough competition for millennials looking to enter the homebuying market.
Despite the shortage, some experts say that real estate investors could be a good thing for homeowners. Investors are either buying for rental or to flip and resell—both of which are beneficial for people looking for a home. The desire to sell when homes are in high demand can help homebuyers by balancing out the market.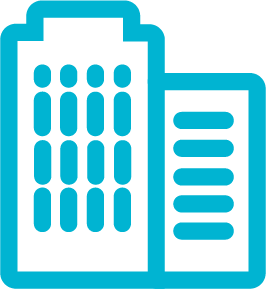 Apartment rental demand is up 11%.
Apartment demand has risen 11% over the last year, pushing the national average cost of rent up 3%. Millennials appear to be a contributing factor; their lack of substantial equity and desire for flexibility make renting a preferred choice.
In a recent survey by Freddie Mac, 82% of renters expressed that renting is more affordable for them than homeownership—an all-time high result for the survey. However, the data also shows that renters spend more of their income on housing compared to homebuyers.

Generation Z might be the first to buck these trends.
For the first time, Gen Z—defined as the generation that is now between ages 18 and 24—is entering the housing market. A recent survey found that 86% of Gen Zers plan to become homeowners someday, with most expecting to buy their first home before turning 35.
Another distinguishing factor of Gen Z is the preference for diverse neighborhoods versus homogenous ones—unlike Baby Boomers and, for the most part, Millennials. Forecasts project that this inclination could cause a shift in homebuilding trends away from the "dream home," as well as change a homebuying process that is already being disrupted by 24/7 access to information online and an increasing number of ways to buy a home.