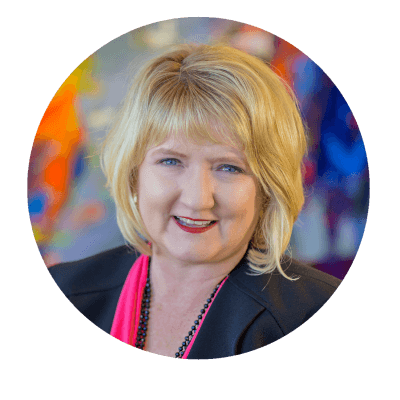 Dana Dillard is Mr. Cooper's executive vice president of Corporate Responsibility and oversees the Office of Diversity and Inclusion. She has more than 25 years of experience in the mortgage industry and joined the company in 2013. To date, there are more than 2,300 Mr. Cooper employees actively engaged with Diversity & Inclusion programs.
. . .
Since Mr. Cooper launched its Office of Diversity and Inclusion, we have all learned so much about our culture and our employees — and personally, I have learned a lot about myself. Getting up close and personal with the true meaning of "diversity" and the true meaning of "inclusion" in the workplace has been an eye-opening experience. Here are five things that I have learned along the way:
1. Education is crucial.
Within leadership and among our team members, our quest for everyone to understand the true meaning of a diverse and inclusive culture will never be over.
Diversity: Knowing that we are all different and that our differences bring us closer.
Age, gender, disabilities, race, where we have worked, where we have lived, our faiths — these differences mean that we are representative of our customers and that we can creatively problem solve in a way that connects with what's going on in the world.
Inclusion: Knowing that all people — regardless of any factor — should be respected and appreciated as members of a community.
Inclusion is trickier. Inclusion isn't just being different; it is having a voice and being heard. It is feeling like you can be your total self at work — and be celebrated, not just tolerated. A company can look diverse on paper, but if their differences aren't embraced and people don't feel like part of the community, the stats cannot succeed on their own.
2. Many employees are hungry to be part of a community at work.
What I've found to be true is, most people want to have fun at work, connect with others who value what they value — all the while, learning something new.
Mr. Cooper's annual Diwali celebration, for example, is a great learning opportunity for a lot of our employees when it comes to partaking in unfamiliar cuisine and understanding a different holiday and culture. Other employees have found educational value in a lunch and learn session on personal branding and tips on how to update their LinkedIn profile so that it can truly represent who they are. People want to connect and feel positive about their time at work — and we work hard to give employees something to brag about and something that makes them proud to be a Cooper.
3. Informal leaders can show us the way.
I am continually blown away by those individuals who take leadership roles within our Cooper Resource Teams —  the boots-on-the-ground groups that organize events, coordinate presentations, and hold officer elections and meetings to give our team members a conduit to show the passions that we really wouldn't otherwise know about. This perspective, energy, and true commitment toward our company is contagious, and we are so fortunate to have the next generation of evolved leaders coming up through the ranks. These leaders are the core of our Diversity and Inclusion initiatives.
4. Inclusion is for everyone.
Everything we do in our Diversity & Inclusion arena is led with inclusion. Everyone is invited, everyone is included, everyone is a part of this journey. But we have come to realize that some members of our industry — and some members of our team — do not feel that the mission resonates with them. We hear, "that doesn't really interest me," or, "I don't see how I fit into that," and sometimes we hear, "with all the different groups, you are really separating us as employees, not bringing us together." And that last one is painful to hear.
Our mission is incomplete until we get the people who are not involved or impassioned to see how they are involved in the bigger picture of diversity and inclusion — because everyone is. Here's why:
We all have co-workers whom we should support.
Education about other cultures is a valuable life skill.
We should all be allies of the groups who have experienced hardship because of who they are, and make our company a place where these historically marginalized groups feel included.
We need to have an evolved culture that supports our total workforce and sees value in our differences so that more diverse and inclusive leaders and thinkers will join us.
The best leaders find a way to connect with their employees. We need to get to know each other.
5. Diversity and inclusion aren't adjunct to the work — they are the work.
I hear sometimes that people are too busy with work to attend our activities. But what I think they are missing is that connecting with people, valuing differences, and creating a work environment that people can be proud of is the work. Of course we have our jobs to get done, but without engaged employees and a valuable connection to the work and the company, totally focusing on functionality is a short-term race. To win the marathon, we have to make diversity and inclusion a part of everything we do — everyone we promote, everyone we interview, every meeting we conduct, every assignment we give out — it is the work.  With happy employees and a community environment, we can win at all aspects of our jobs.
. . .
A few months ago, we asked employees to name three words that describe our company. The number one word was "inclusive." It is so exciting to know that our team members feel this way! But I also know that we are just beginning the journey. As someone who started their mortgage career in a call center more than 30 years ago, I would have never guessed that being a leader in the diversity and inclusion discussion would be a part of my final career chapter — and there's so much to learn, so many people to engage, so much left to do.
Read more about Mr. Cooper's mission to cultivate, nurture, and maintain an environment where team members feel empowered to be their authentic selves here.